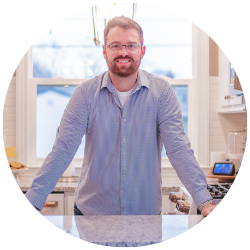 Born and raised in Allen Park, I have a lifetime of memories that I will cherish forever. From having a paper route, to quarterbacking for the youth football team, to playing golf at Madonna University where I graduated with a Bachelors' in Business, the downriver community has helped shape me into the family man I am today.
My wife and I welcomed a baby girl in January of 2018, and we pride ourselves on raising her to be caring, honest, trustworthy, and the list goes on. These are not only values that I instill in my family but they are also values I carry in the real estate business.
My goal in real estate is to provide responsive, focused and reliable advice to assist my clients in making an educated decision when purchasing or selling a home. Thank you for your consideration.